Inspect Solutions, Inc.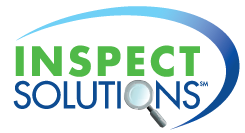 Client Since: March, 2003
Solution Type: Object Oriented Design and Development, Microsoft ASP.NET web application written in C#, Microsoft ASP.NET web service written in C#, Microsoft WinForms application written in C#, HTML5 / JQuery / AJAX, AJAX Control Toolkit, Microsoft SQL Server, Microsoft SQL Server Reporting Services, Windows Service written in C#, Integrated with Google Maps, Integrated with QuickBooks, Integrated with SAP Ariba Punchout, Integrated with Azure data storage blobs, Integrated with Authorize.NET
Inspect Solutions, Inc. (IS) is a nationwide provider of third-party material inspections. Retailers use IS to help resolve customer complaints by determining if a defect is manufacturer, installation, or consumer related. IS maintains a network of certified inspectors across North America to conduct material inspections (flooring, windows, etc) in the United States and Canada. IS needed a system that provided it's clients with self-service functionality to make inspection requests allowing them to monitor the inspection progress and to print final reports. Algorithms were created to assist IS personnel in determining the best potential inspector for a given inspection request. The system also needed to allow inspectors to review the inspection requests and enter inspection reports, including uploading files and images, from any where in North America. As IS has realized over 100% growth of revenues since the implementation of IMS, significant functionality has been added over a long period of time, through multiple application releases, allowing IS to meet it's client's ever changing needs.
"Travant started by analyzing our business requirements which allowed them to design the most efficient system in both functionality and cost. Instead of the "big bang" approach, Travant proposed a phased approach which allowed us to roll out initial functionality to satisfy our key-clients followed by a long-term solution that will enable us to grow and expand our business"
- Ron Gould, President